The way to the heart is through the stomach, it certainly was with Mo's Melt in the Mouth Millionaires Shortbread at Cafe83. I'm definitely an advocate, but thats not the whole experience.
Tommy the newest edition to the kitchen brings new delights. Lunch was amazing. I had a mixed bean couscous with butterfly chicken. Yom.
After a fast and furious lunch meeting with the lovely folks at Cafe83, we knew exactly what we needed to do to support their ambitious growth – Facebook Marketing.
It is the best part of the job, meeting exciting, passionate and ambitious people, you can feel their energy and drive, matched with Ash and I's excitement and creative marketing experience makes for an excellent team.
28 Days, 31 Posts, 26.4k People Reached – Our Cafe83 Experience
Our strategy was to strengthen the brand, raise awareness and engagement. Tactically redeveloped and strengthened the Brand to provide standout amongst the social noise. Concentrated on organic Facebook Marketing techniques. Developed a hashtag strategy, ran a number of Sales Promotional activities. Provided creativity and copywriting for content including for Coronavirus crisis response.
The key projects were:
Promotion of Cafe83
Launch a New Tapas Tasting Menu with exclusive offers, including Burns Night and Valentines Day specials.
Promote 3 events, two tipsy teas and a boys steak night
Design and Launch New Menu's
Promote a New Dining Experience with exclusive offers and competition
Award nominations and call for support
Using Cafe83's already established community on Facebook. Our aim was to expand the organic reach, improve engagement, use only the best, popular and trending Hashtags. Redefining the brand to ensure amongst all the noise you could quickly identify a Cafe83 post.
Within 28 days and 31 published posts:
Content reached 26.4k people
Increased Cafe83's Organic Reach by 12.5K
Customer Engagement was up 7.3K.
---
The most popular event was The Boys Steak night
which sold out within 2 weeks.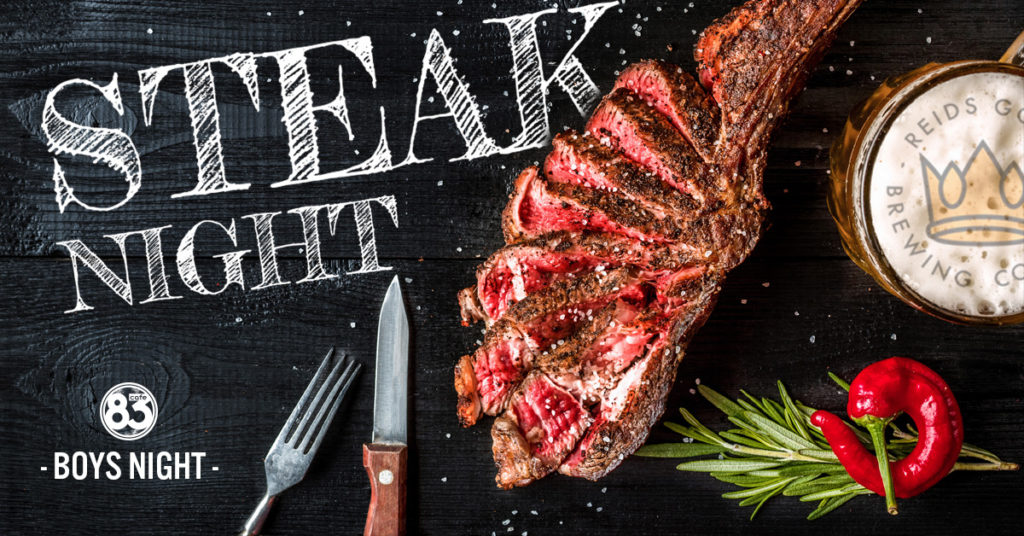 ---
The completion to 'Dine with Cafe83' reached 10.6K people, achieved a 1000 engagements and one happy winner.

---
Working closely with customers to help support and grow their business makes them feel like an extended member of the family.
No one saw it coming and how it was to impact all of us #StayHomeStaySafeSaveLives against the Coronavirus.
We went into crisis mode to support Cafe83 and its community by promoting a special take-a-way and deliver service with price reductions to support the most vulnerable as the rest of the nation panic bought.
The Government applied sanctions to all the hospitality businesses to minimise the spread of COVID-19. Cafe 83 has since been offering a takeaway delivery service to help feed the local community, support keyworkers, and try to keep some normality in the area.
Cafe83 are an amazing team
#KUDOS to you all.
---
Cafe83 Instagram post looking great
HERE ARE MY 5 TOP TIPS FOR OPTIMISING YOUR DIGITAL PRESENCE:
Establish and maintain your brand identity
Build credibility through original content
Engage in Social Media
SEO structured content on your website
Paid advertising
For more on optimising your digital presence read my kick start guide to Telling your Story and How Content is really King.