Connecting with your customers and building your brand. What's stopping you?
People buy into people when they find an emotional connection, enjoyed a social interaction or shared a story, experience or a photo. Social media platforms have seen significant commercial growth over the years and given a platform for ordinary people to share a talent, become online viral star or internet influencer.
Now this article isn't going to be speaking about peoples rise to fame, but rather, the way they used their experiences over the years to build their personal brand while always remaining true to themselves.
Ellen DeGeneres always capitalizes on the hype of the moment and its key to The Ellen DeGeneres Show's content design. She makes frequent and effective use of her social media platforms and always manages to snag one of the first interviews and/or public appearances of the most recent online viral stars.
Ellen incorporates social responsibility segments into her show on a regular basis, which helps strengthen her brand's sense of community. By regularly creating and posting nonthreatening and apolitical content, The Ellen DeGeneres Show appeals to a broader customer base. Without a definitive bias in her persona, she avoids controversy with her brand and maintains a safe reputation within the industry. Source:Natalia Holeksa
Her method is working as it has just been reported that she has renewed her talk show for 3 more years. CNN's Kendall Trammell, reports;
DeGeneres tweeted a video Tuesday announcing her show would be extended for three more years.
"Doing this show has been the ride of my life," she wrote.
The comedian said she has been doing the show for 16 years. From the beginning, DeGeneres wanted to treat her show like a relationship.
"Sometimes in a relationship, you need to take a break," she said. "But I don't. You're stuck with me. Because I just signed for three more years."
Bob gets personal to build trust and drive change
Across the pond and closer to home Bob Keiller, a pervious CEO of mine is well-known for his innovation and leadership, presented at TEDxGlasgow 'Doing Core Values'. Bob explained the benefits of having clear guiding purpose, understanding your 'why', shaping behaviours and creating a trusted culture.
Its not easy to create change in an organisation but by sharing deep personal information with his colleagues and employees through blogging, Vlogs and personal appearances he began to build stronger connections and most importantly, trust. The trust grew out-with the company, it attracted growth.
The company saw a rise in people and corporations who wanted to work with them. Business was won not by competitive pricing or superior technical capability, it was on the basis of the new culture, ethics and values that its people had embraced. It was trust, behaviours and culture that differentiated them in the marketplace.
Brand identities express a point of difference in the competitive landscape.
Today's most successful companies have built relationships with consumers by engaging them in a personal dialogue that responds to their needs. Marketers who've broken through the clutter have done so by connecting with consumers and, thereby, have created strong emotional bonds through their brands. Emotional branding creates a personality for the brand. Identity is recognition. Source: www.brandingstrategyinsider.com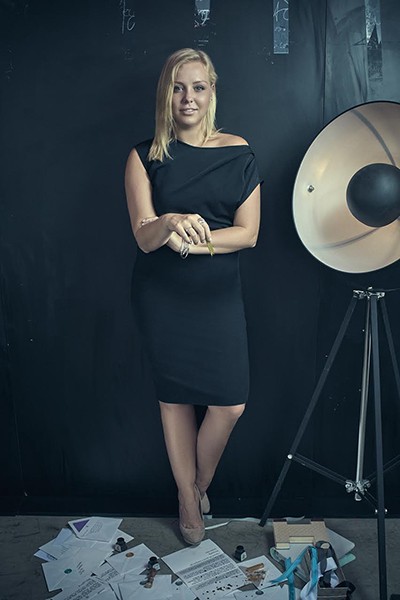 Personality is about character and charisma!
Charlotte Pearce CEO & Founder at Inkpact has built a multi-million pound company from the ground up with a passion for technology, social impact, and doing things differently. It's her mission to help people and companies be unforgettable.
Inkpact allows companies at the touch of a button to send genuinely handwritten messages to their customers.
Today, companies often emotional branding strategies to build brand esteem. Larger brands such as Unilever, Mr & Mrs Smith and Moet Hennessy use this method of customer communication to create stand out, regard and respect for their brands.
When you look at your business and how you connect with your customers could any of the following methods help to build and strengthen your brand?
Could your ordinary be extraordinary?
Would being authentic break down barriers?
Could a hand written letter capture attention?
How about social media, are you leveraging relevant trends and social media platforms?