Due to the local downturn Morrice Security were consolidating their services and reviewing their market approach.
To support change for growth, the business would concentrate on three services areas; CCTV, Access Control and Security Alarms.
To support the strategy, marketing literature was created, the website's business objectives revised and social media accounts created to maximise reach.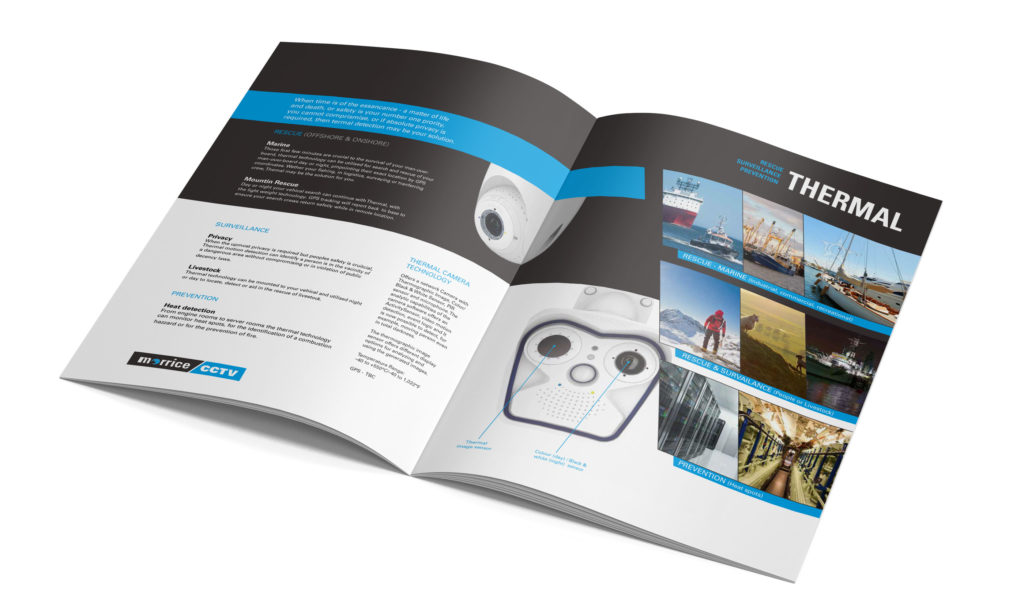 ---
From tell to sell
Morrice website was resigned to be responsive, with a layout and visual style to encourage new customer enquiries, a simplified menu reinforcing service solutions and product offerings.
Technically, all major aspects of Search Engine Optimisation (SEO) were met, from making the website friendly for search engines to incorporating keyword terms and phrases to generate qualified traffic and potential leads to the website.
To support and promote the website relaunch Google ads were bought to reach customers at the moment they're searching for CCTV, Access Control or Security Alarm services.
Customised Google Analytics Dashboards to analyse website data.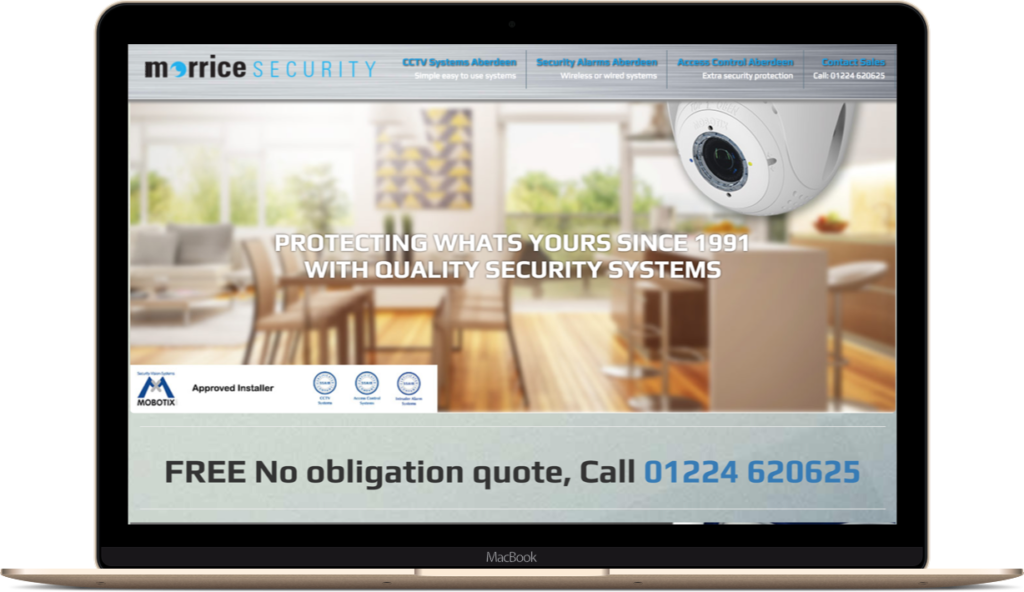 ---
Logo evolution
The name of the company and logo had changed a number of years back from Comp-Connection to Jim Morrice trading as Comp-Connection. This required further refinement and simplification to reflect the change for growth within the business. Think evolution not revolution.
From this…

to this… a simplified approach.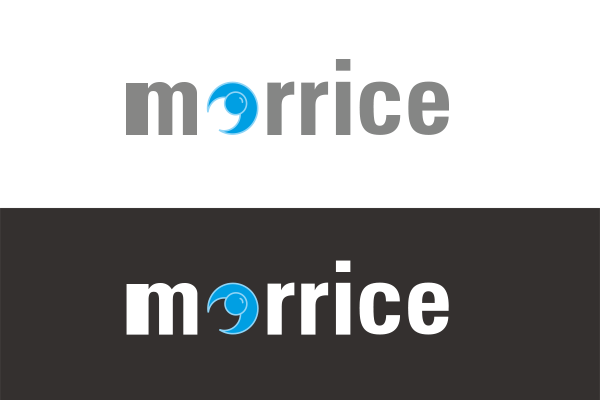 "Protecting whats yours since 1991" strap-line remains, but was removed from the logo.
©Reason Agency Ltd