You don't need a good reason to help, so we did.
I couldn't imagine spending Christmas Day alone but for many it is a reality. For this REASON, together with a host of other local businesses, we donated our services to support For the Love of Garioch with their goal to host a community dinner on Christmas Day.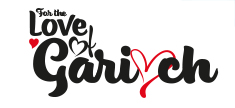 The couple, along with friends, launched the initiative for the first time last year and were bowled over by the level of response. Now, under the banner of For the Love of Garioch, the group needed an identity.
Excited by the cause, we set about creating a recognisable, trusting and friendly logo.
---
Taking inspiration from the logo development, we produced a series of promotional items including a poster, banners and A6 postcards. We provided social media audit, providing guidance and to track social engagement hashtag #FT❤️OG was created.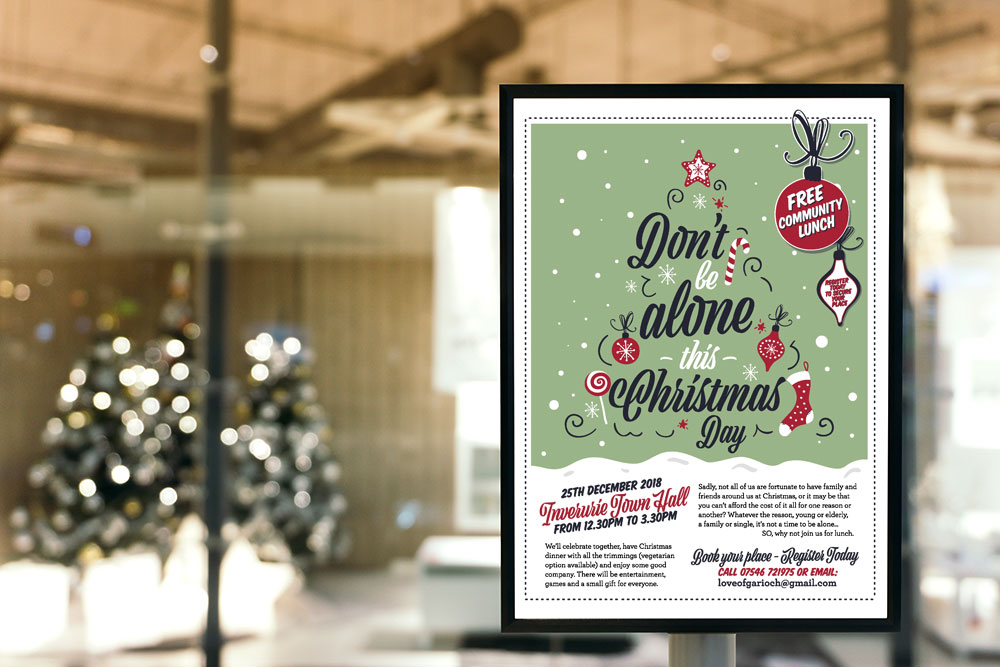 For the Love of Garioch team captured the hearts of the community for sure, along with volunteers opened the doors of Inverurie Town Hall on on Christmas Day to serving up a three-course lunch, music, carols, a quiz and other entertainment to about 49 guests.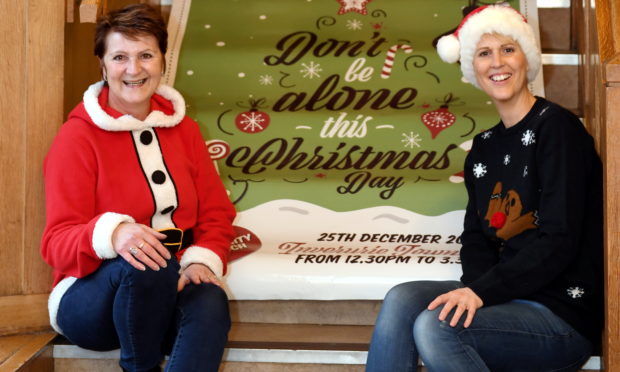 ---
If you'd like to make a donation, volunteer your services or register for 2019 contact:
loveofgarioch@gmail.com or follow them on Facebook
---