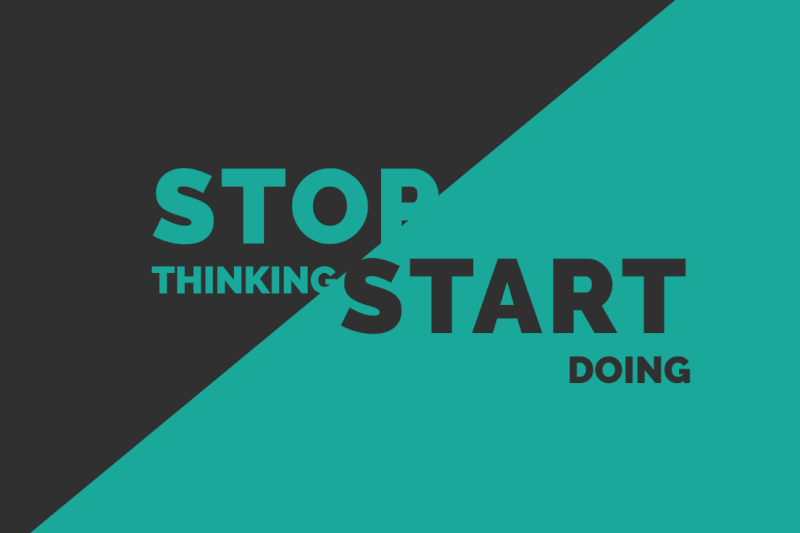 Stop Thinking – Start Doing is about overthinking something, as you will convince yourself that you are not able to do something, meaning that you will talk yourself out of doing it.
Stop worrying about what other people think, that's just their opinion, it's not the truth.
The main reason you don't do something is that you are bothered about what other people think about you. You do you, and let them, worry about them.